24480 Sperry Circle
Westlake, OH 44145
Phone: (440) 871-1120
Fax: (440) 871-1121
View On Map

Brazing of Carbide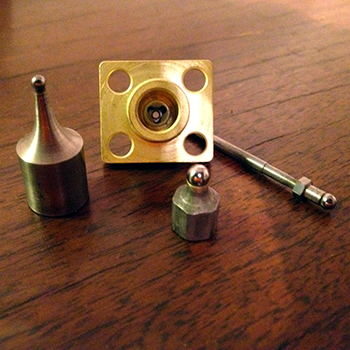 Brazing Service, Inc. has the unique capaility of brazing carbide to all types of base metals.
Brazing Service, Inc. is a leading povider of carbide brazing services. If you have a need for brazing carbide to stainless steel, steel, brass or copper call us at (440) 871-1120 or use our online contact form so that we can determine your precise requirements.
Brazing Service, Inc. can handle carbide brazing projects large and small ranging from prototypes or one-off jobs to full production runs.
Carbide Brazing is used in many industries including those that manufacture spray nozzles, cutting tools as well as mining and railroad equipment.
Carbide brazing can be executed in our endothermic/hydrogen furnace and large capacity exothermic furnace as well as via rotary torch and torch brazing, depending on the specific needs of the project.
Assembly services are also available as part of our carbide brazing offerings.
24480 Sperry Circle
Westlake, OH 44145
(440) 871-1120
View On Map