24480 Sperry Circle
Westlake, OH 44145
Phone: (440) 871-1120
Fax: (440) 871-1121
View On Map

Copper Brazing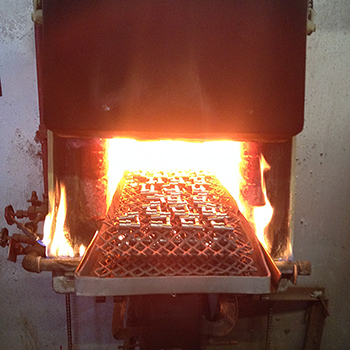 Copper brazing uses a copper alloy which is heated to its melting point in close proximity to the metal surfaces that are to be joined. At the appropriate temperature, the copper alloy interacts with the base metals to form a alloyed bond that when cooled is extremely strong, usually stronger than the pieces being brazed.
For over 6 decades, Brazing Service, Inc. has been brazing metal components using copper brazing techniques. We have the capacity to braze components large and small for all types of applications including custom one-off jobs and prototypes as well as production runs of any size. For more information on our copper brazing services, please call us at (440) 871-1120 or use our online contact form.
Brazing Service, Inc. can handle various capacities of copper brazing of steel and carbide.
We can handle a full range of part sizes from tiny electrical components to large assemblies.
Brazing Service, Inc. is able to copper braze press fit joint designs.
We are experienced in copper brazed components for a wide array of industries including automotive, aviation, medical, pneumatic, hydraulic, industrial & electrical.
24480 Sperry Circle
Westlake, OH 44145
(440) 871-1120
View On Map