24480 Sperry Circle
Westlake, OH 44145
Phone: (440) 871-1120
Fax: (440) 871-1121
View On Map

Torch Brazing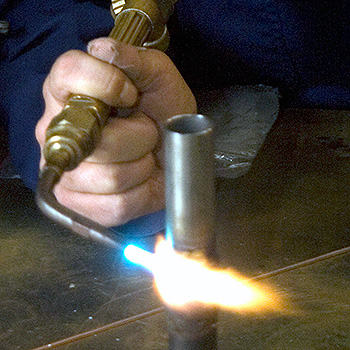 Manual torch brazing can be used in prototypes, small production runs and other specialty applications. With torch brazing, the torch is used to heat the assembly to an appropriate temperature. The heated metal pieces being joined interact with the silver alloy to form a brazed bond which is typically stronger than the metal parts being brazed together. Torch brazing is executed in situations where furnace brazing is not feasible.
Brazing Service, Inc. has a wealth of experience preforming torch brazing services on parts large and small including prototypes, one-off projects and full production runs. Please call us at (440) 871-1120 or use our online contact form to learn more about our torch brazing services.
Both manual and automated assembly services are available.
Torch brazing has a myriad of applications across many industries including automotive, aviation, electrical components and medical.
24480 Sperry Circle
Westlake, OH 44145
(440) 871-1120
View On Map